Fire engines
Particularly in France, hundreds of GMC's were converted into fire engines. This resulted fom the decision to standardize the equipment. The program included the design, production and introduction of a tanker-pumper for fighting forest fires. Next to all-terrain capacities the intended equipment should have a mobile pump with a capacity of 500 litres per minute (10 bar) and a tank capacity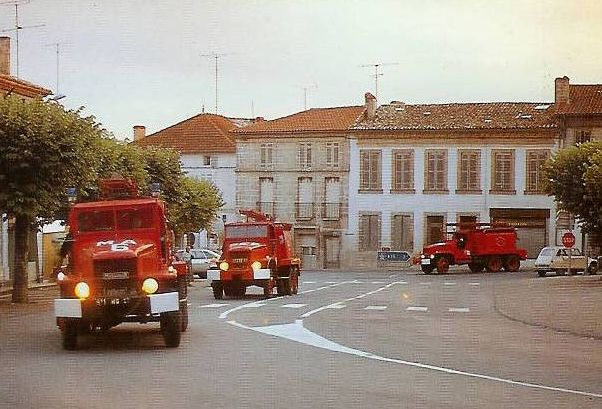 of 2500 litres. Famous constructors such as Merceron, Froger and Billard (consult advertisements below) successfully applied for contracts for these CCF's: Camions Citerne Feux de Forêts (lourds). More than a thousand times their base was a former GMC army truck. The constructors derived them from American dumps such as the one in Parc de Vincennes near Paris. GMC's were appreciated because of their 6 wheel drive. Both closed cabs and open cabs were used by constructors who sometimes reshaped fenders, elongated cabins and lowered head lights. The latter made them loose their characteristic 'lights behind grids', but was an obligatory adjustments on demand of French authorities. Whatever all these adjustments, they could not be mistaken for anything else but GMC's! What had not been changed were there petrol engines, unlike what happened to many other post war GMC's. The costs of these fire engines was approximately 8000 euro a piece. French fire brigade did not only use GMC's for tanker-pumpers but also as a tool carrier, Le Roi air compressor, tanker, breakdown lorry or as a mobile command post. However, within the official Services Departementales d'Incindie (SDI) GMC's do no longer play an active role since the 80s. Some of them are still kept as a kind of reserve or just for sentimental reasons.
Advertisements of Merceron, Froger and Billard :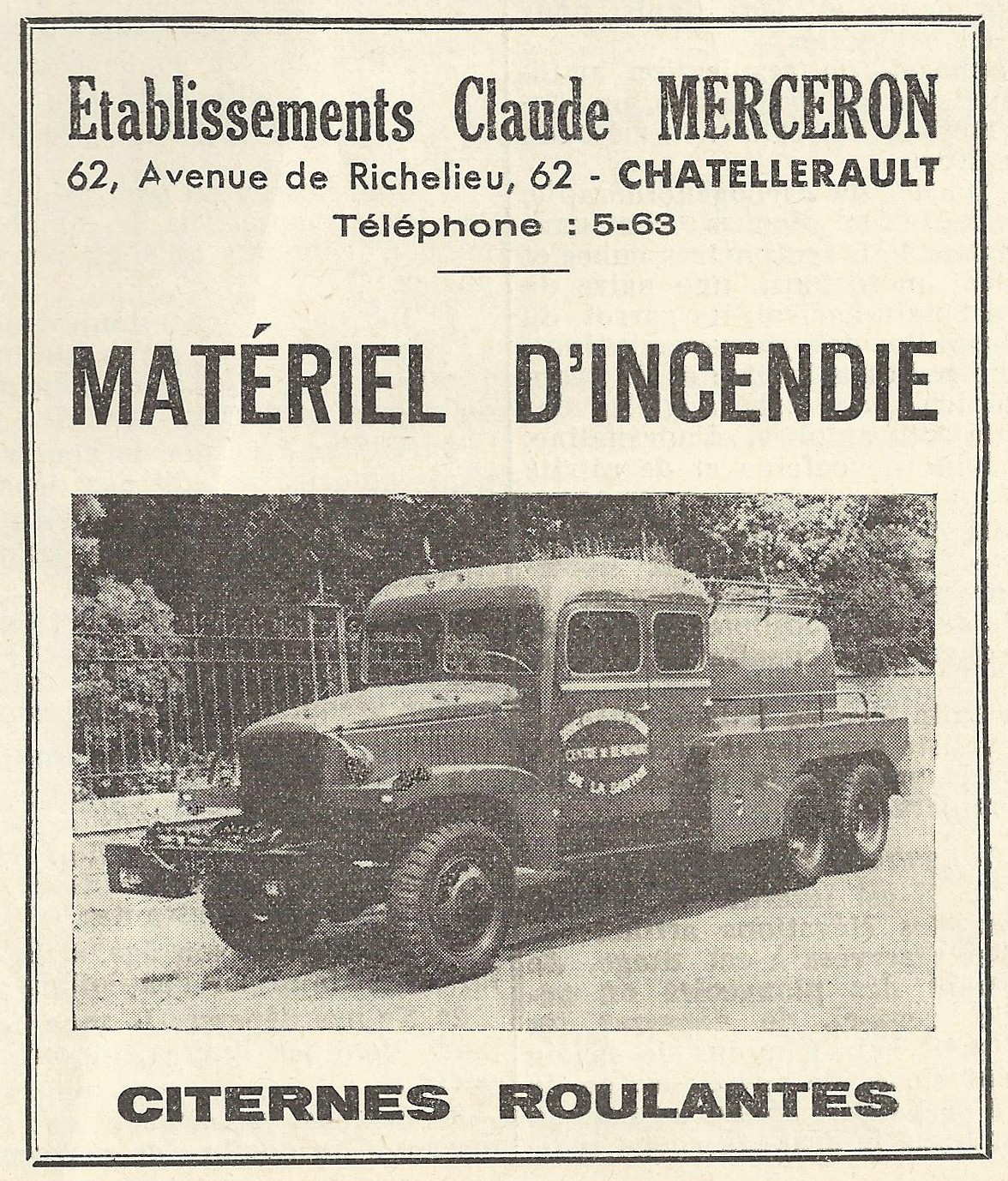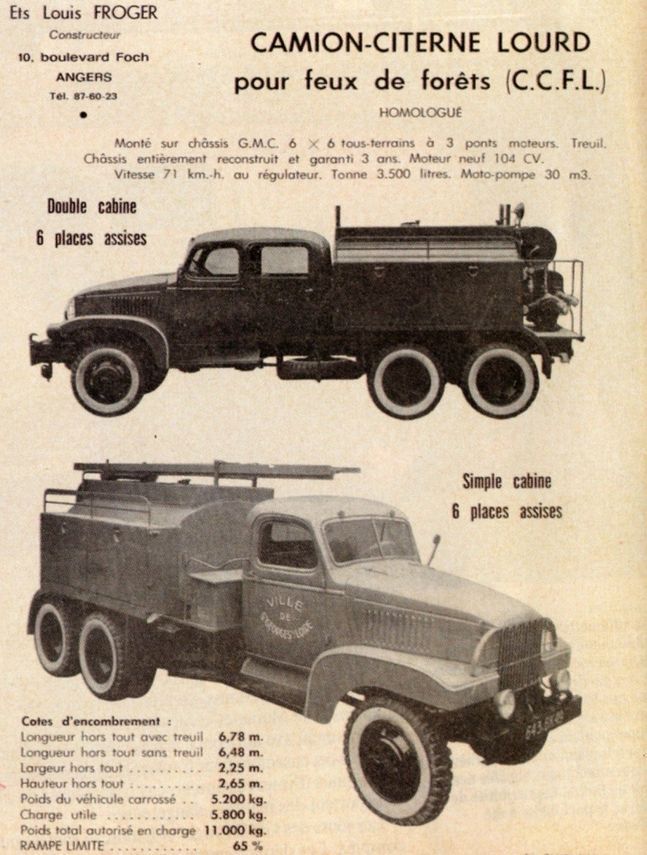 Glory, retirement and eventually scrapping are painfully shown by the next four pictures. Top: demonstration of GMC fire engines at the national congress in 1987 in Saint Malo (courtesy of Maheu91); Middle: at an auction in the Mans district at the end of the 90s; Bottom: a scrap yard somewhere in France (courtesy of Remy Lac) .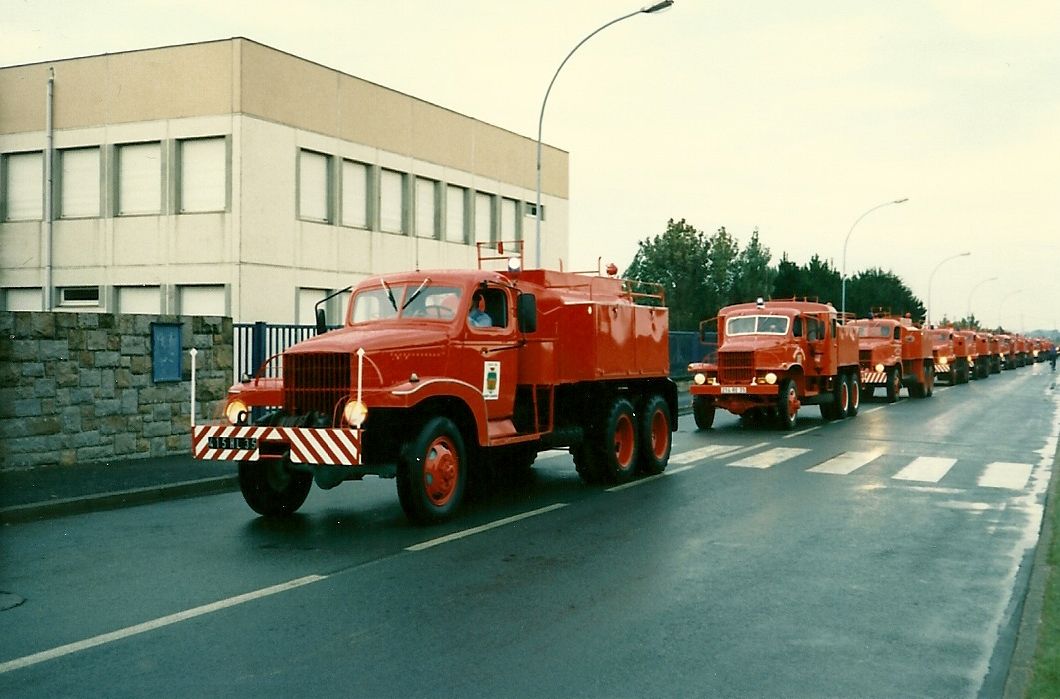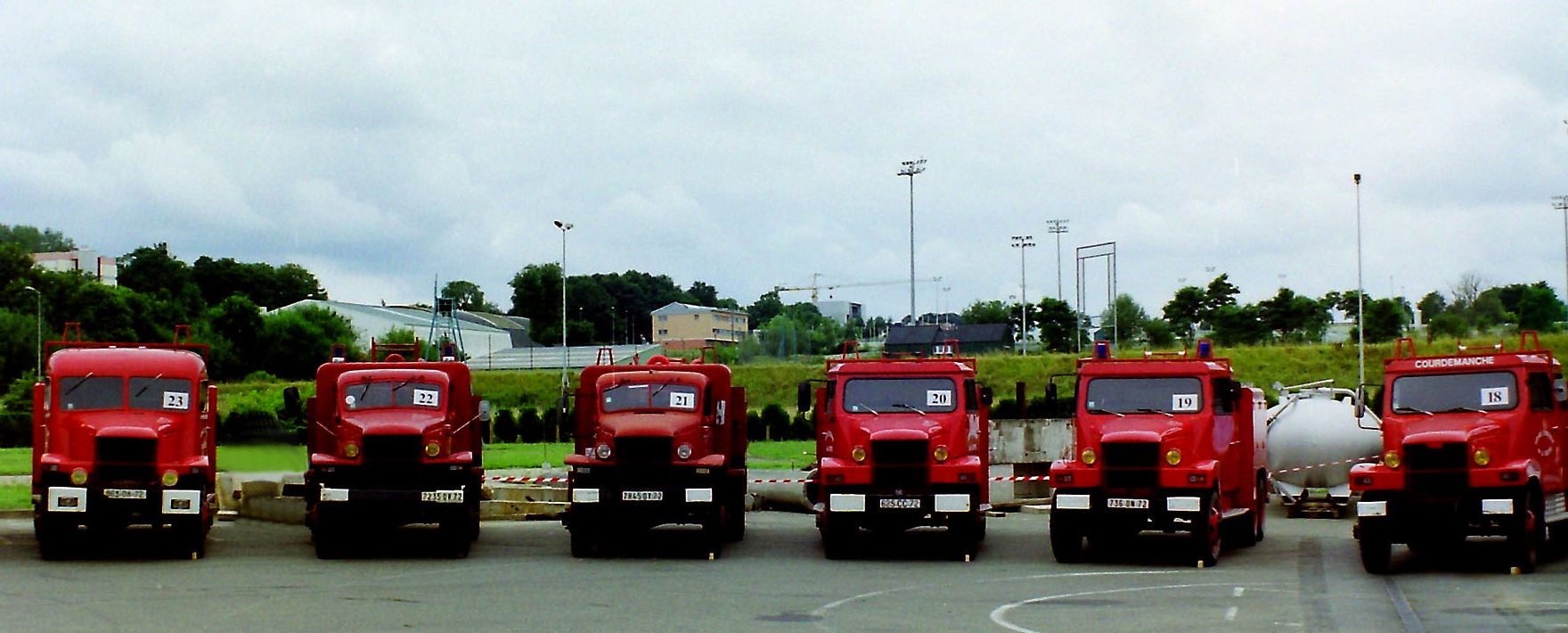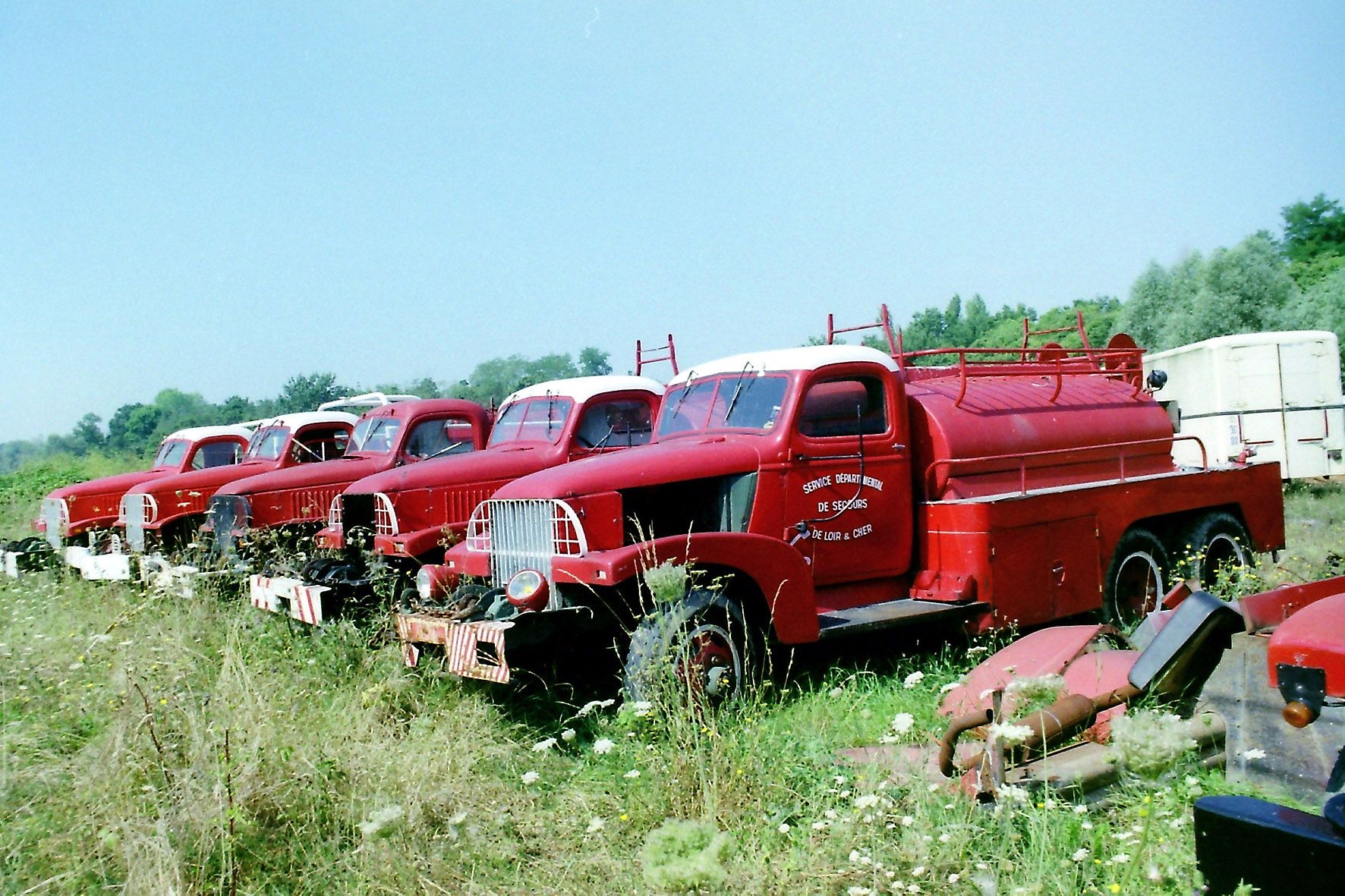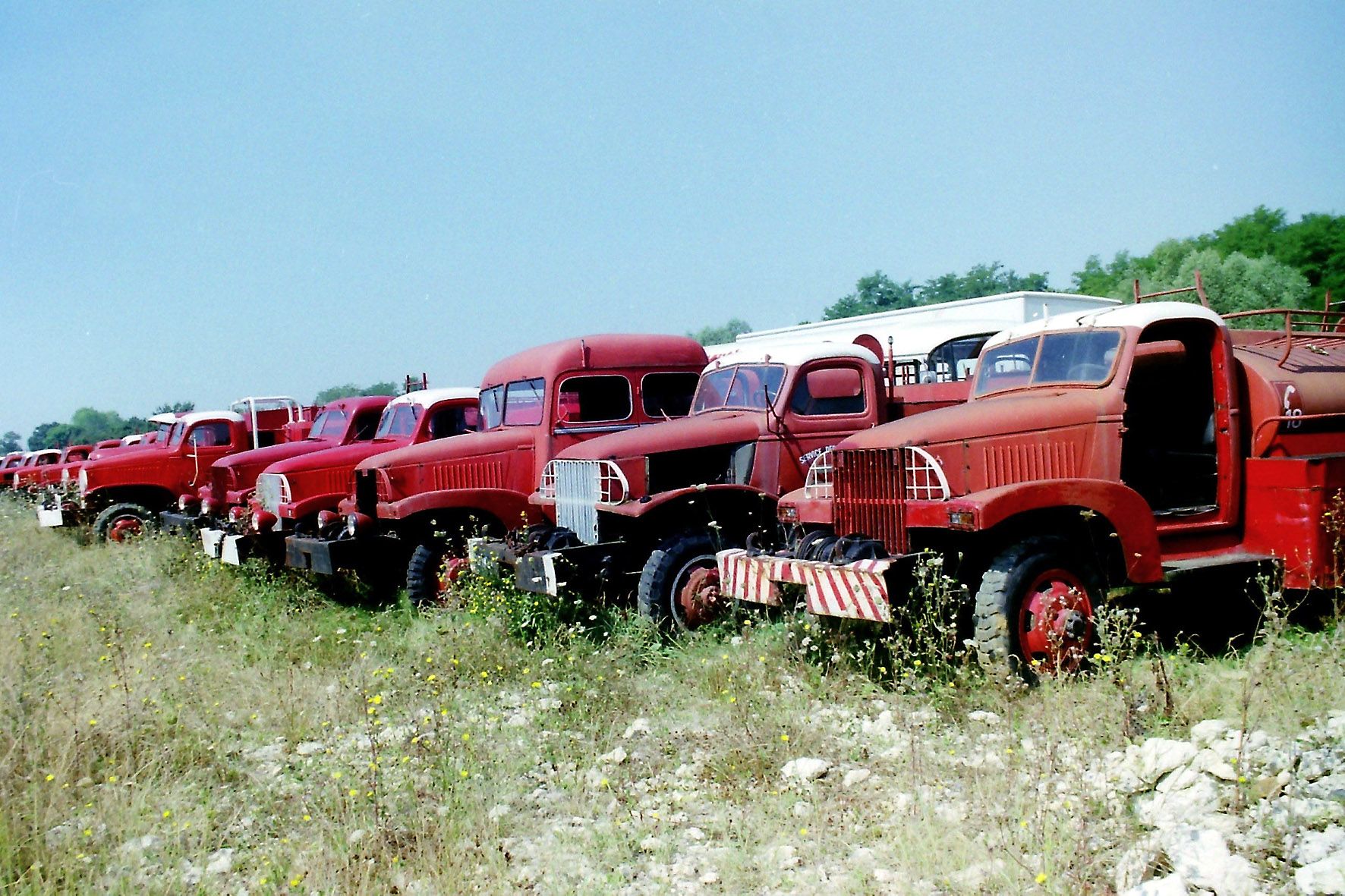 In 2009 I saved this CCFL (licence plate 681 FJ 79), delivered by Merceron on March 10, 1964, to the fire brigade of Sauze Vaussais, department Deux Sevres, France. The CCFL belonged to an order of six similar CCFLs meant for the SDIS 79 in Bressuire, Niort, Thouars, Parthenay, Saint Maixent and Melle The 981 FJ 79 served to the late 90's and was almost cut to pieces at that moment. Fireman Olivier Camenen saved the GMC in 2000 but sold it via a local garage to me in 2009. Ten years afterwards, the CCFL returned to his old owner Olivier Camenen who is a member of a local club of passionates 'Le Fanal Rouge'. Left: the final result of my restoration efforts; right: her sister vehicle (licence plate 626 FH 79), once stationed somewhere in Deux Sevres but now in the hands of another Fanal Rouge member, as yet in a much poorer condition (courtesy of Pierre Paitraud of http://lefanalrouge79.jimdo.com/ ).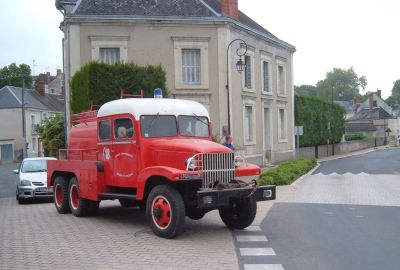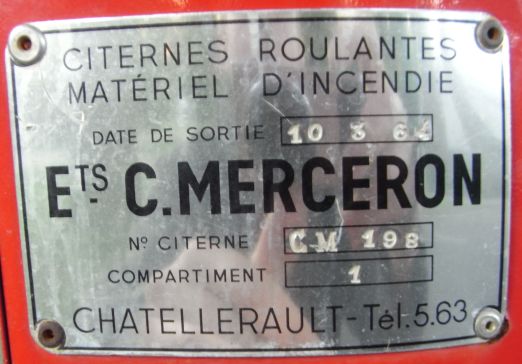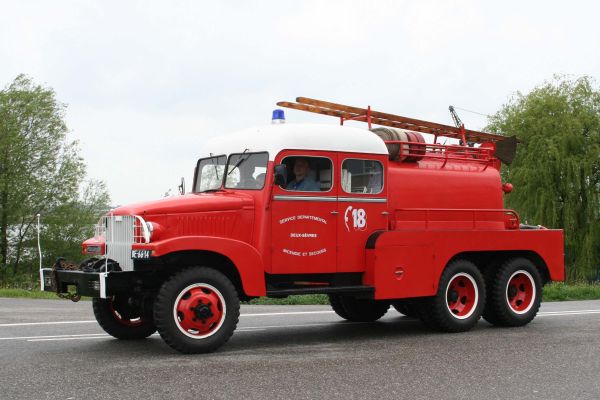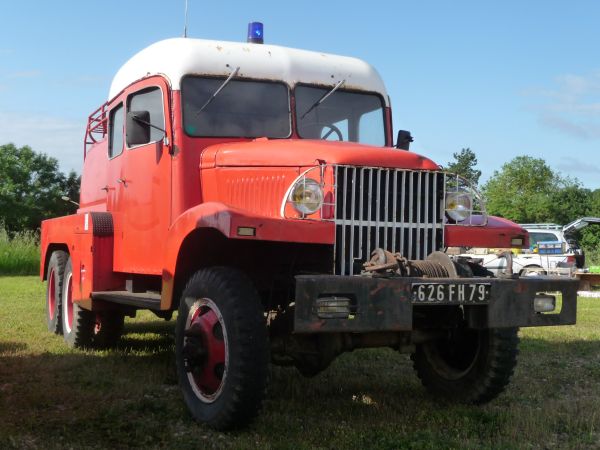 Een compilation of similar Merceron's with double cabs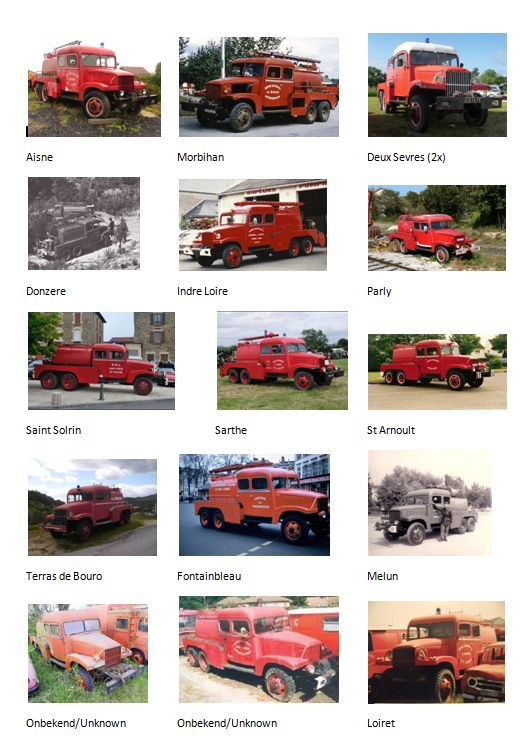 Right: a GMC equipped by Froger, once owned by 'SDI Maine et Loire' (courtesy of Pierre Phliponeau); left: a material truck (courtesy of Herman Steendam).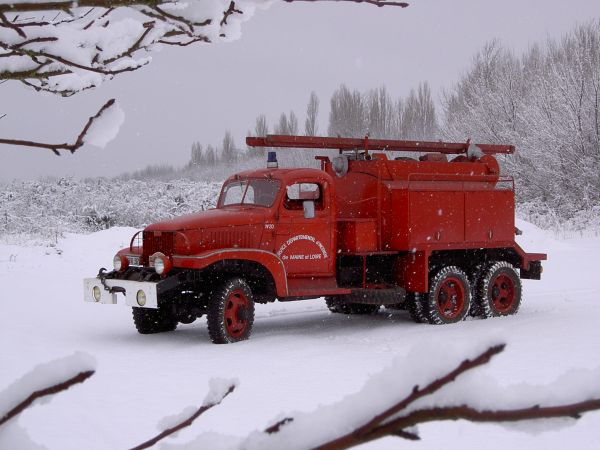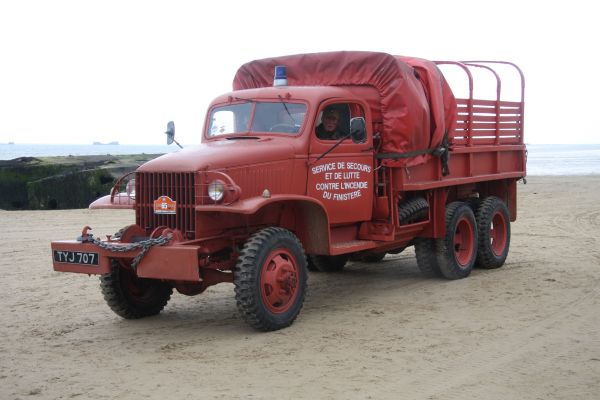 Another eight examples. The second one thanks to photographer Alain Lesaux (AL BP 123 -53021 Laval Cedex, Frankrijk), the third, fourth an fifth thanks to Christian Dumont, and the seventh one thanks to Klaas Meijering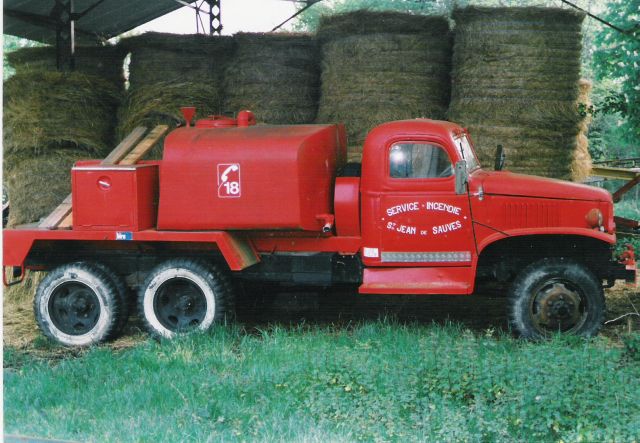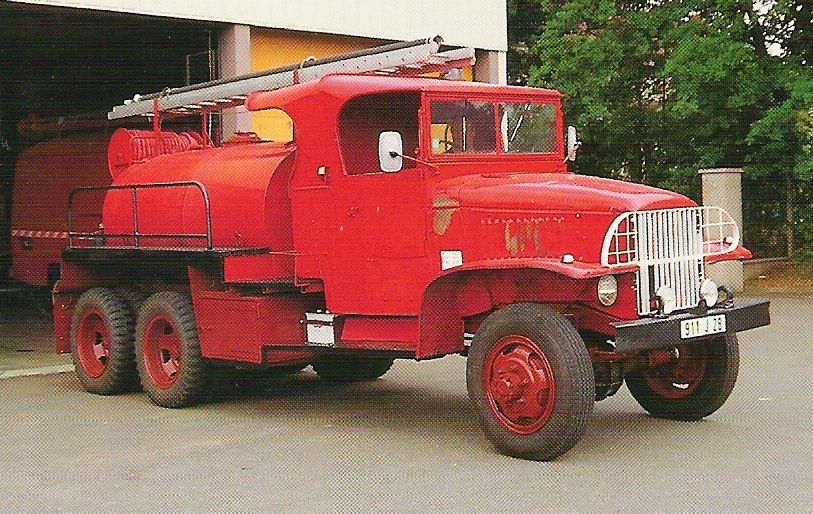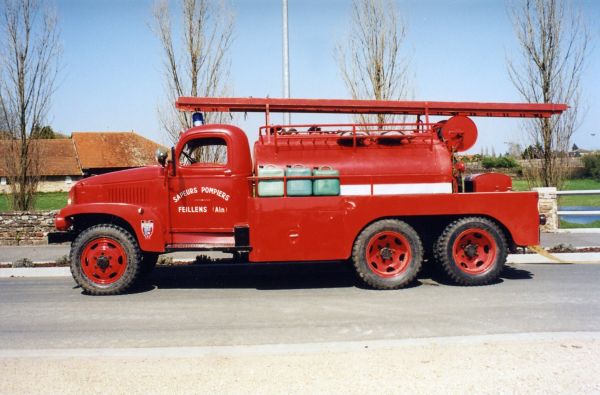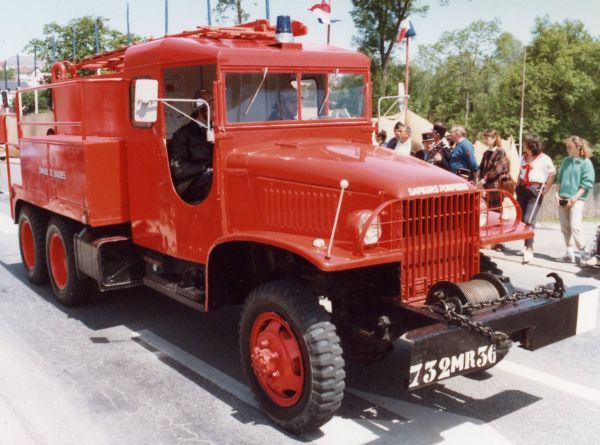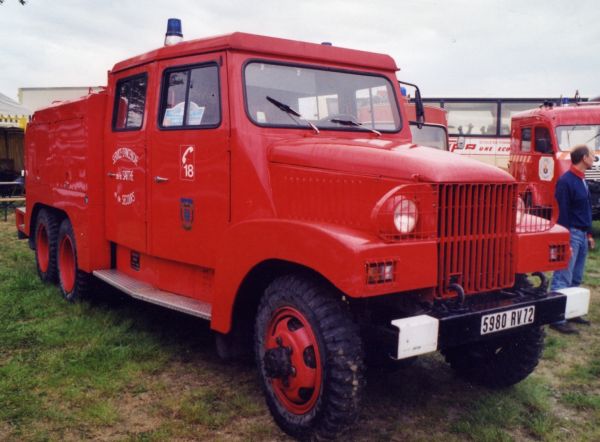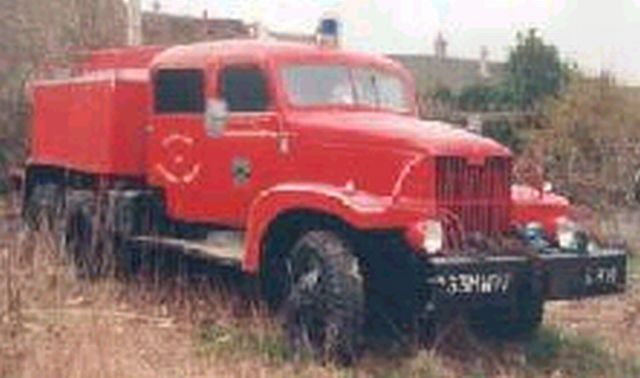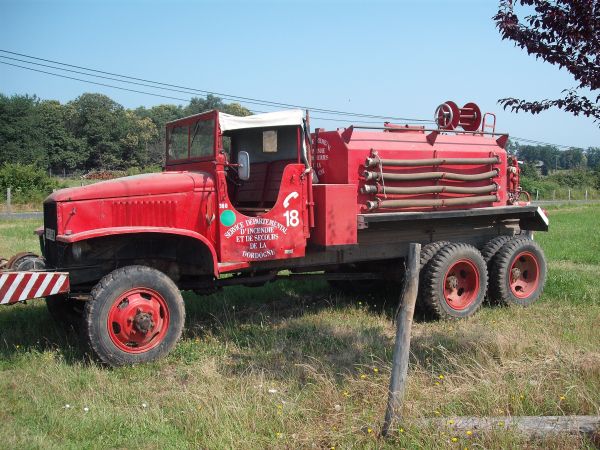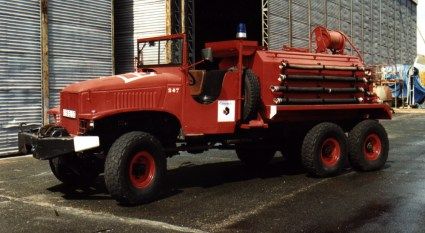 One more from Maine-et-Loire, picture taken in 1976 (courtesy of Peter van der Weerden)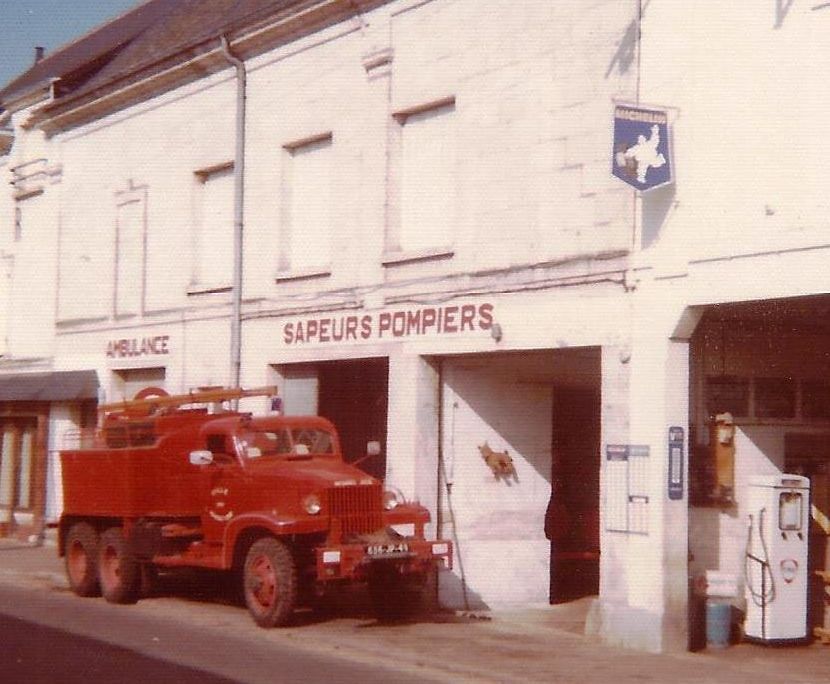 Well preserved CCFL of Pont du Casse (colletion Arie Pieters)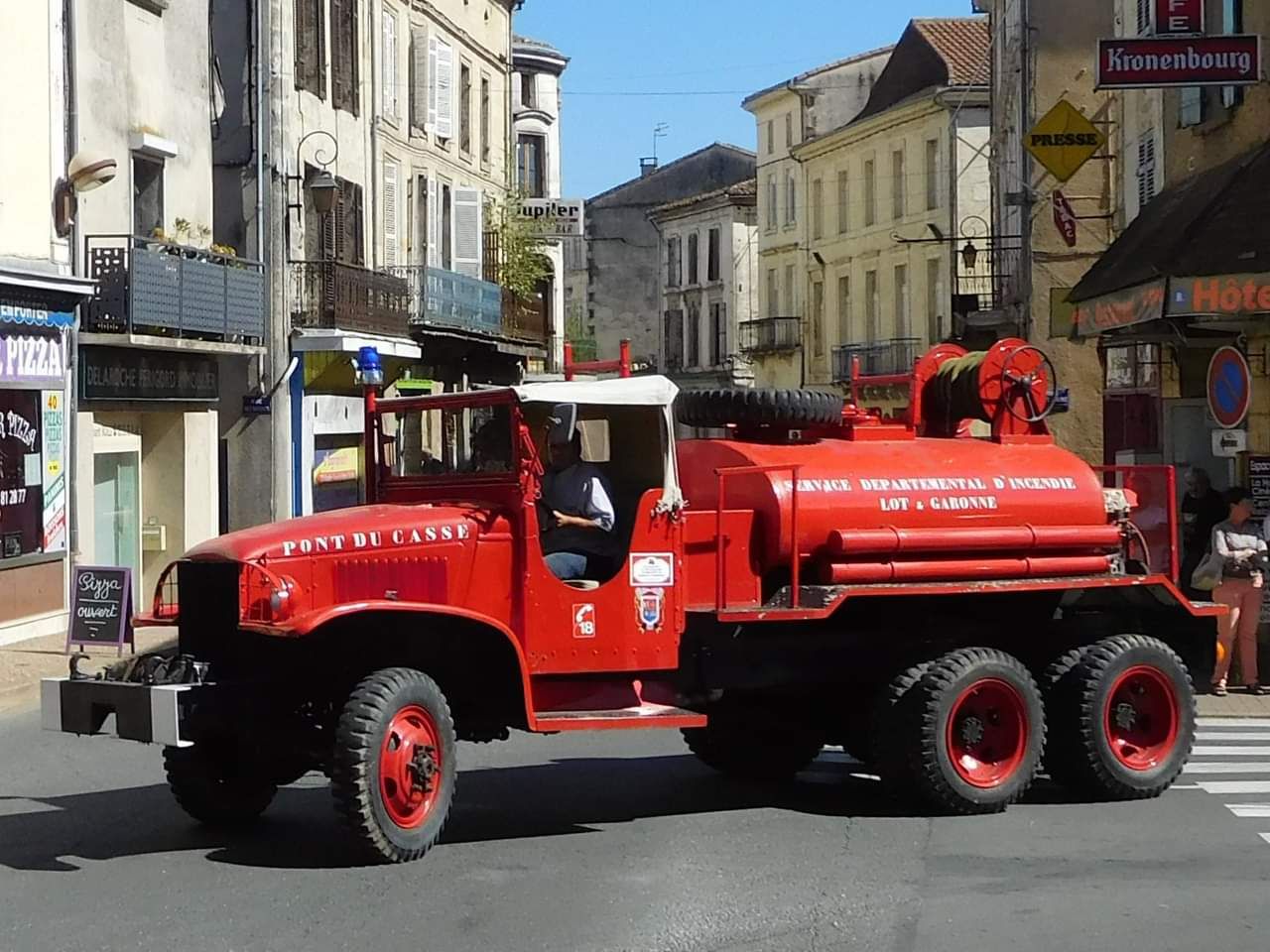 One of the most beautiful ones with double cab is undoubtedly the one that was once owned by the council of Meaux, France. It inspired the modelers of MMT who announced their 1/50 scale model in the French truck journal Charge Utile 27 in 1995. It would last until 2004 when co-fanatic Wil Hoyer discovered the whereabouts of MMT. I contacted them but had to hear that the model was out of production. One year later another GMC fan told me that he had seen one for sale, though, in Interlaken, Switserland. A former colleague of mine checked it but had to discover that the model had been sold the day before! In 2005 I managed to get hold of it, however, via eBay, ten years after the announcement in Charge Utile. It was followed by a nice desert in 2010 when I found an old picture showing us the real one. That picture nicely shows that the constructors simply used an extra pair of doors -left one to the right, right one to the left- for the double cab. Why not, if there are plenty of them from scrap yards?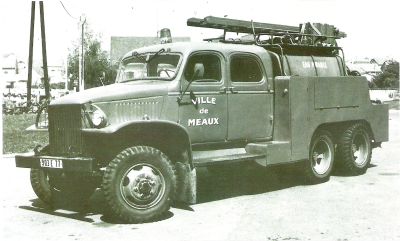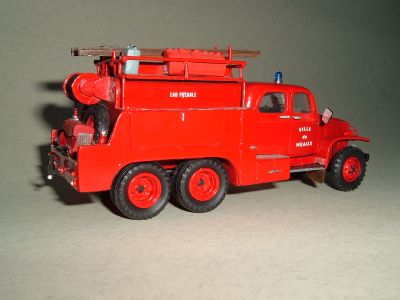 Not only in France, but also in Sweden, Germany, Spain, Switserland, Austria and Poland, GMC's were converted to fire engines. This was also the case in The Netherlands. I arrived at thirteen different councils using CCKW's or AFKWX's (consult the table below). Until 2009 I believed that eleven out these thirteen ended their life in a fire or on a scrap yard. The one and only exception seemed to be 'Oude Nevel' cherished by the fire brigade of Soest (visit their http://www.brandweersoest.nl for details). However, in 2010 the fire men of Helden also saved their former engine from a scrap yard. The restoration of this GMC has by now commenced but not yet finished (visit http://www.brandweerhelden.nl to check the progress).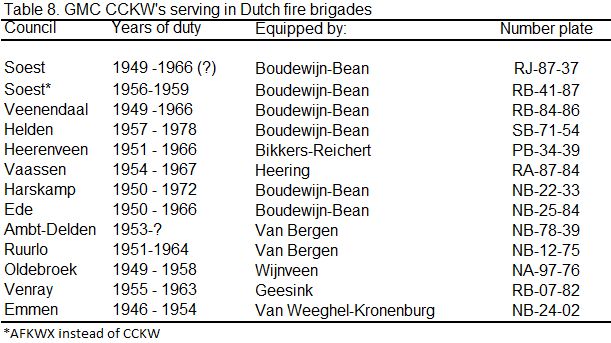 The 'Oude Nevel' ('Old Spray') of Soest (courtesy of Soest council).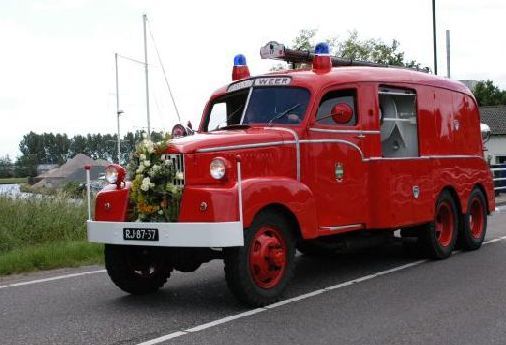 The marvelous AFKWX of Soest, destroyed in a fire (courtesy of Wim Schuitema).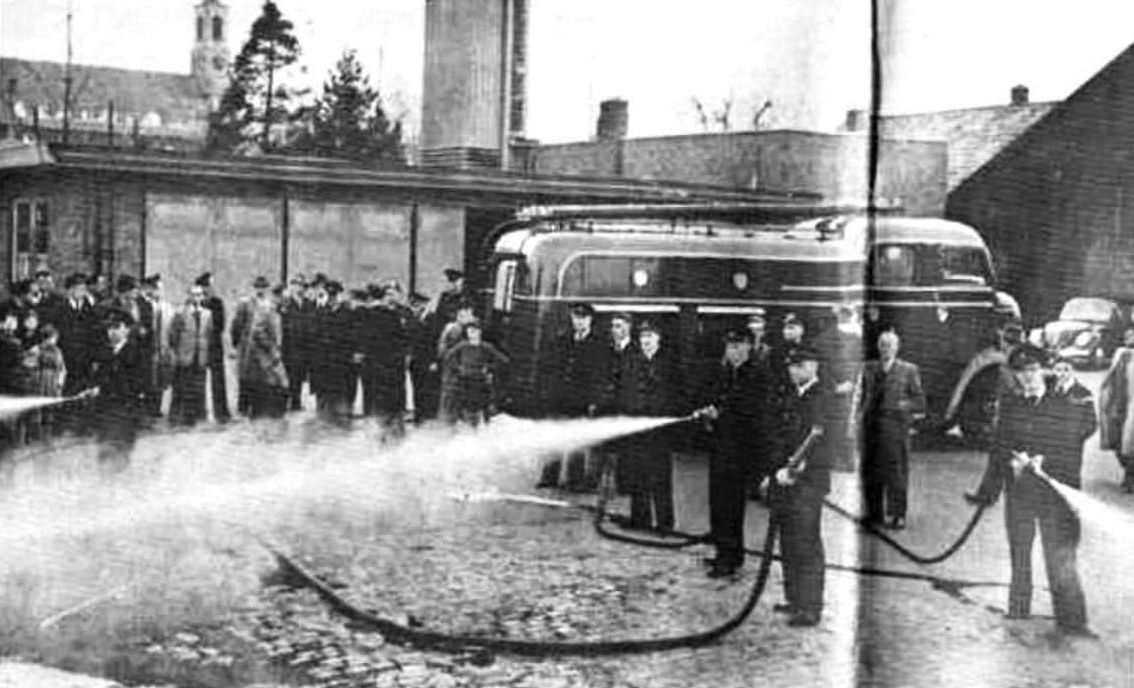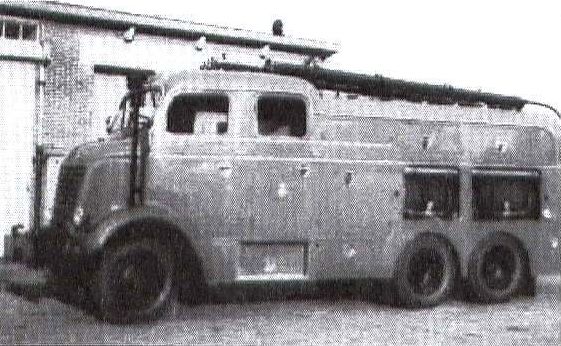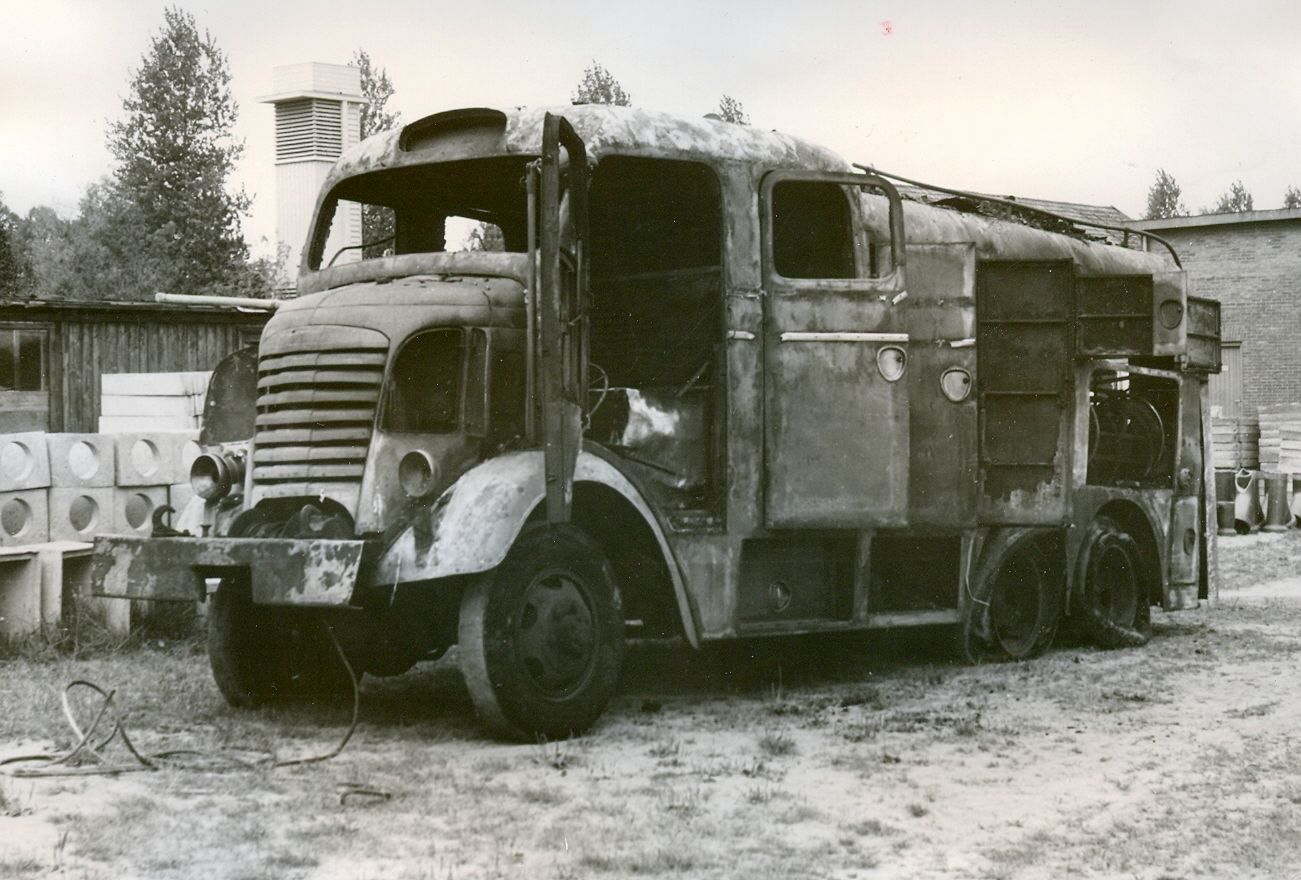 Veenendaal.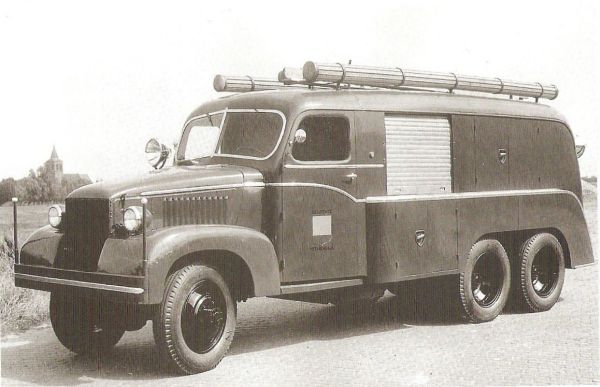 Helden (left: as it looked in active service (courtesy of B. van Deelen); right: as it looked when saved from the scrappers (courtesy of Martijn Hoeijmakers).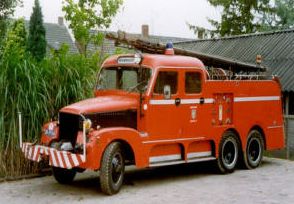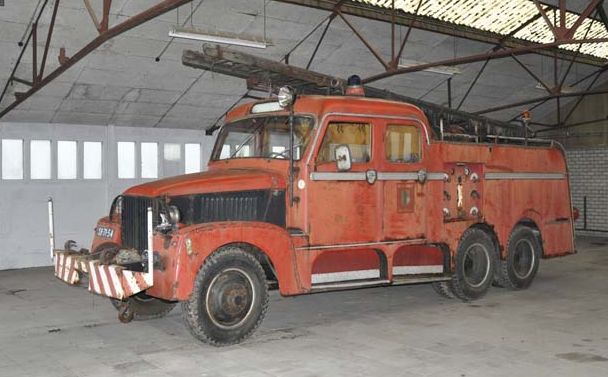 Heerenveen (courtesy of Johan Pots).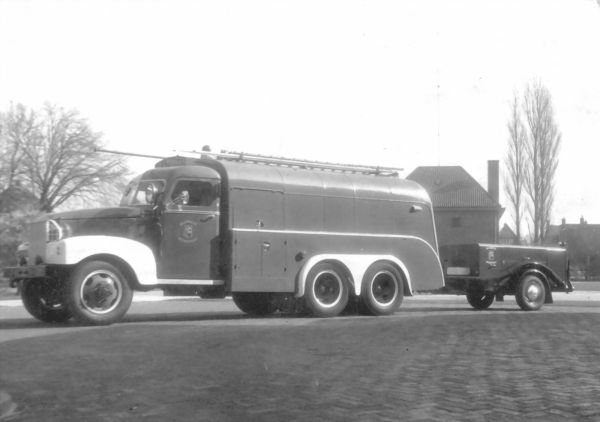 Vaassen (courtesy of Vaassen's Weekly and F. Bomhof).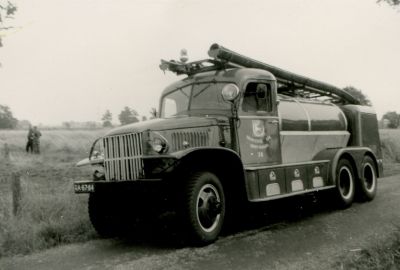 Harskamp (left hand picture courtesy of Diederik van de Krol, www.brandweerharskamp.punt.nl; right hand picture courtesy of Wim Schuitema).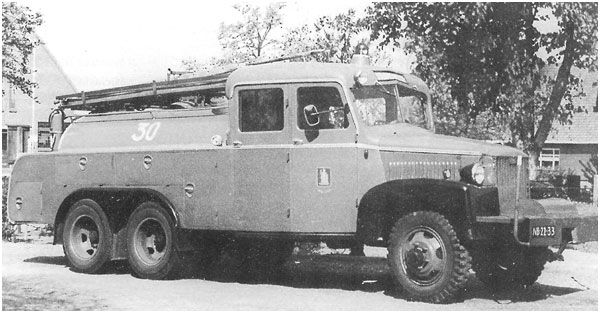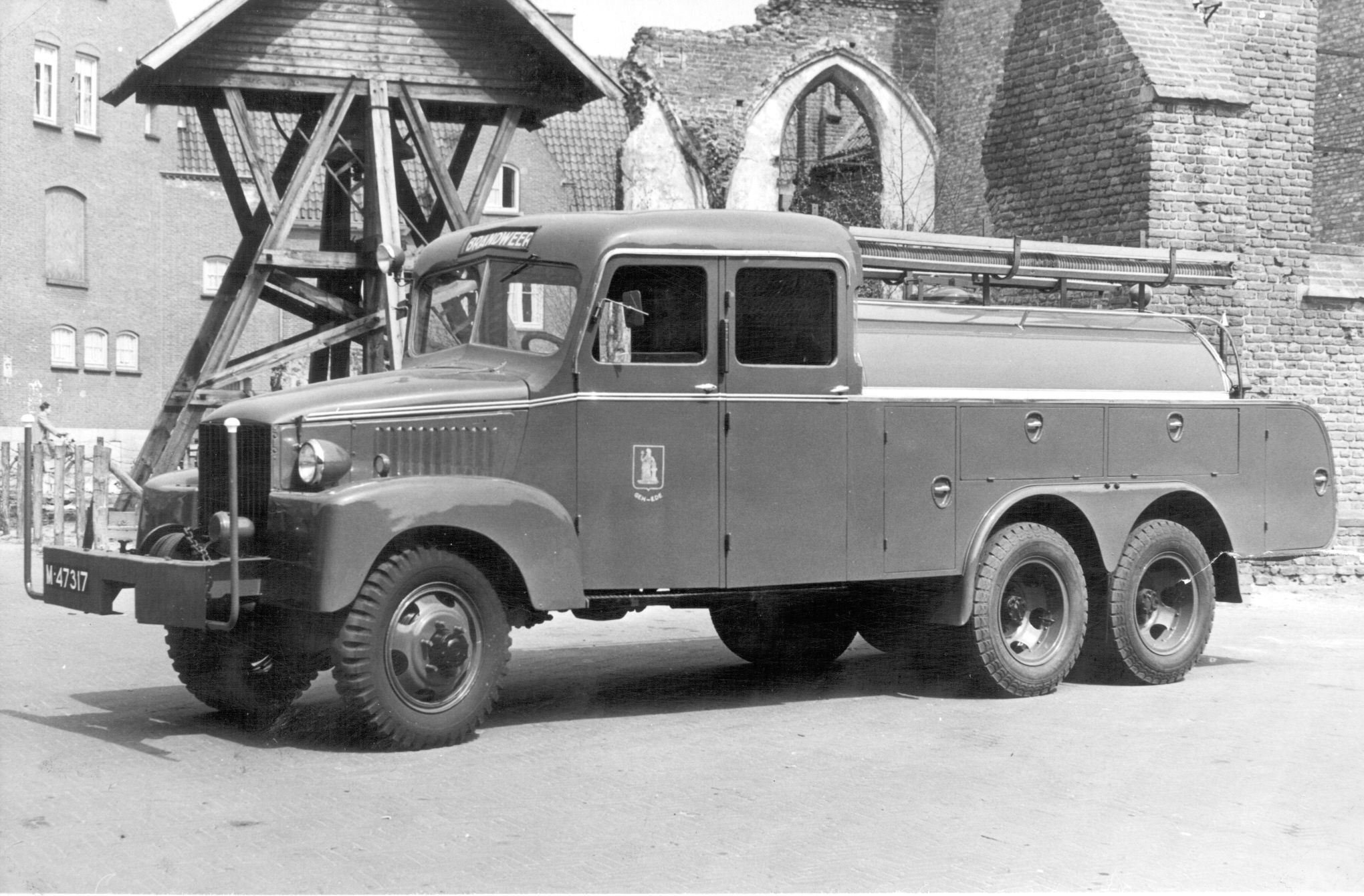 Ede (courtesy of Gerrit Lagerwerf).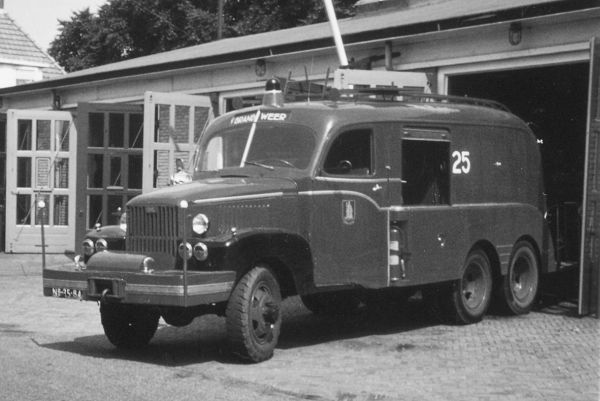 Ruurlo.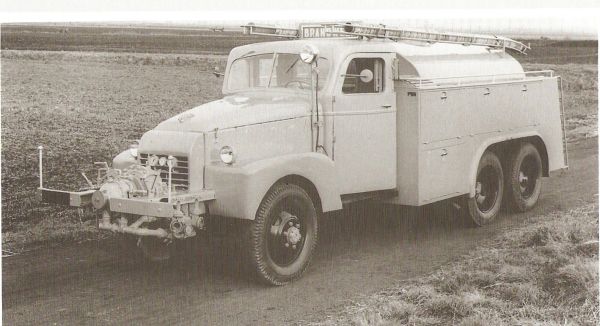 Oldebroek (courtesy of Johan Pots).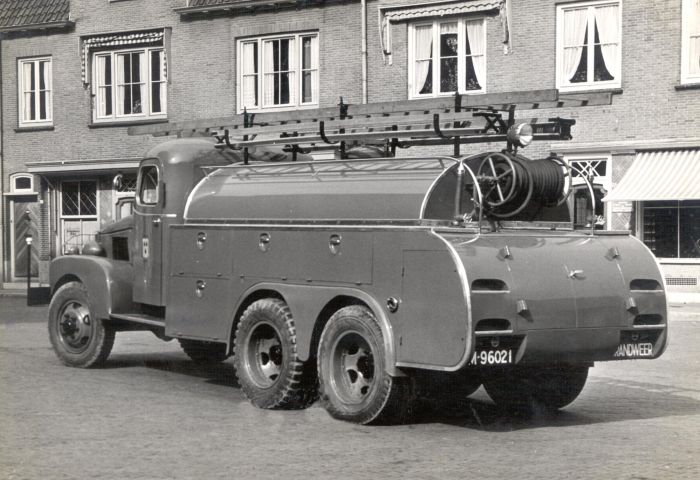 Venray (or was it based on a AFKWX instead of a CCKW?); right: after the fire in 1964 (courtesy of Bert Theeuwen); bottom left from the photo collection of Adriaan Kriek.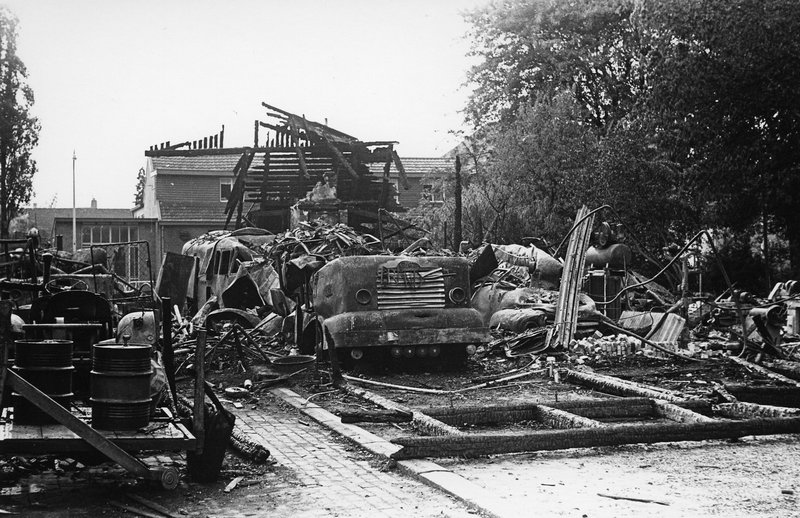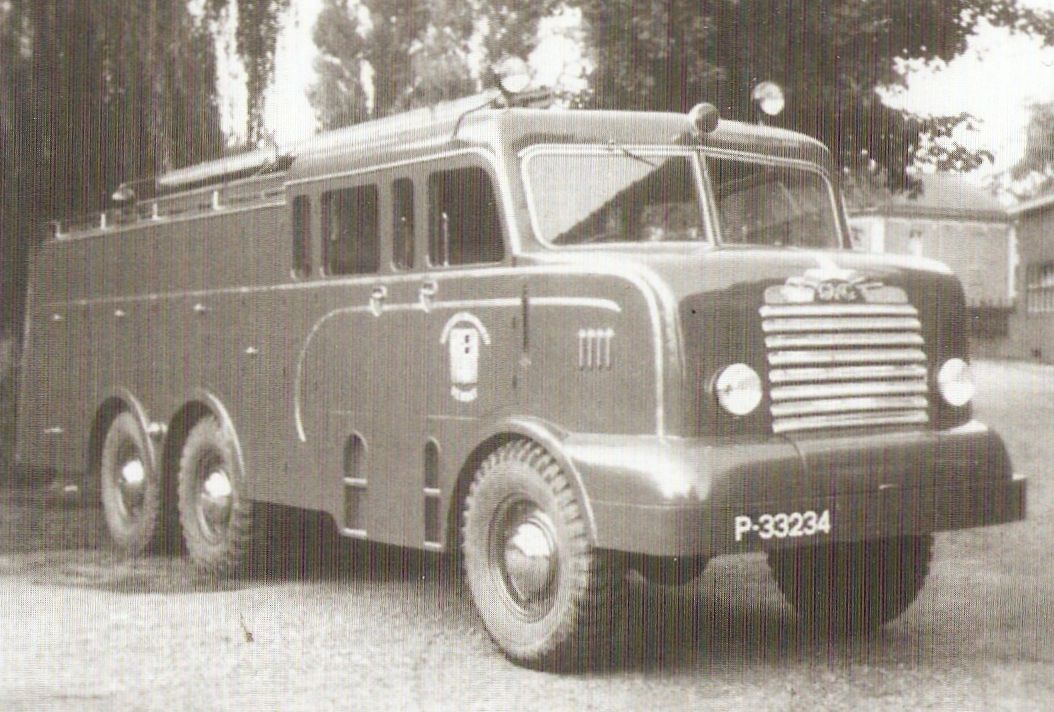 Emmen (based on a CCKW, not an AFKWX, courtesy of Wim Schuitema).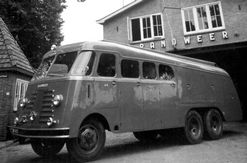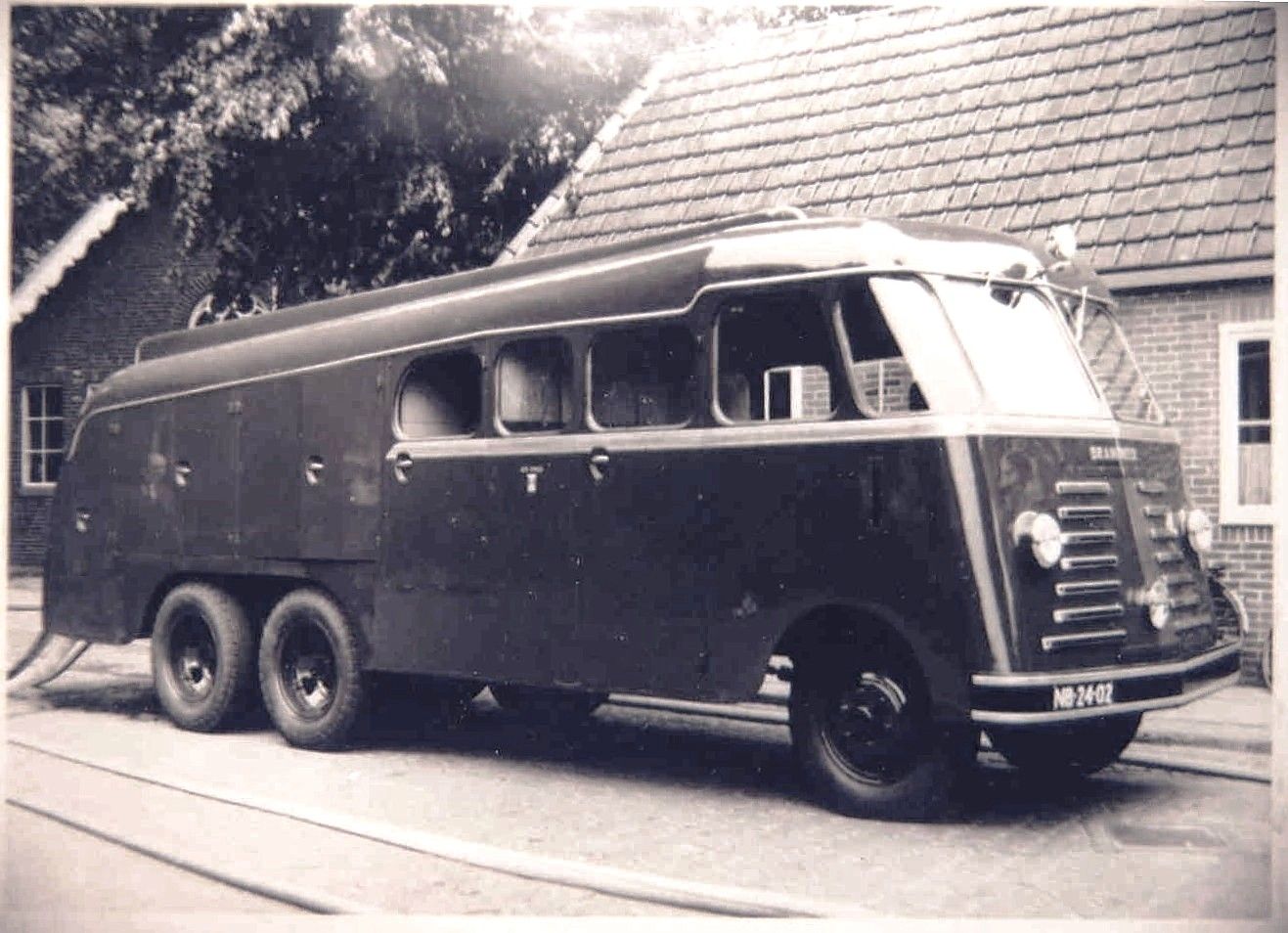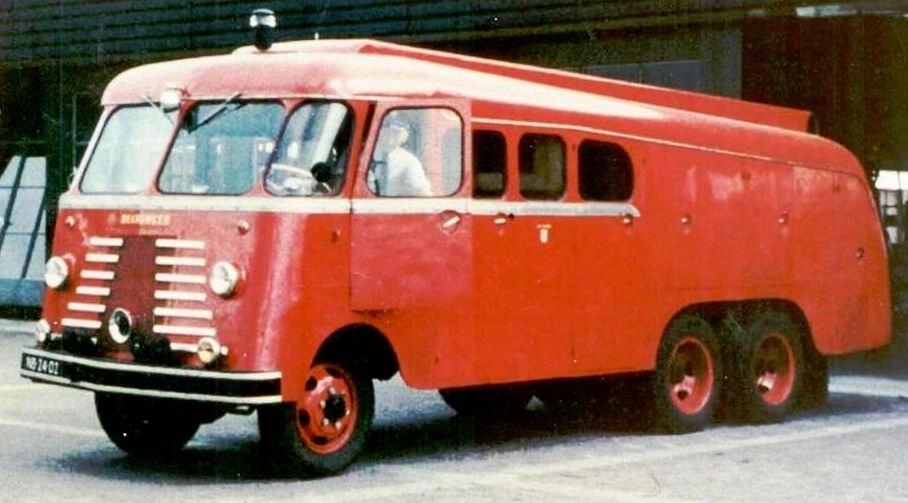 ©2016 www.gmccckw.nl
sinds/since 7 Jan 2005
gewijzigd/revised 31 Jan 2016